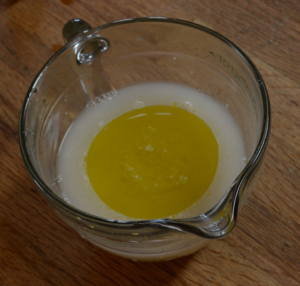 The key to getting good yeast dough is getting the yeast growing.  It isn't hard, it just requires attention to temperatures to get it right.  In this video Doc T shows you how to get that yeast started so that you have the ever crucial foundation for any of your yeast doughs.
Ingredients:
Active Dry Yeast – about 1/2 TBSP.
Water at between 105 and 115 F. – Depends upon dough recipe, in demo we use 2 cups
Sugar – a good pinch
Olive Oil – Optional, depends upon recipe that yeast will be used in.